Top 6 foundations for acne-prone skin
If you've ever suffered from acne, you know how it can wreak havoc on your self-esteem. Whether it's a couple of pimples before a special event like prom or a wedding or persistent breakouts that cover entire sections of your face, it can certainly be enough to make you want to hide your complexion from the world. And while it used to seem a problem that only plagued teenagers, more and more women in their 20's, 30's and even 40's are dealing with adult acne, which means it's not necessarily a skin issue that you outgrow.
But if you're feeling self-conscious about your acne, makeup can be a great way to boost your confidence. With a little foundation, you can hide the redness associated with breakouts so your acne isn't as obvious and cover up scars from past blemishes entirely. It can make your entire complexion look more even and clear, which can help you feel a little more comfortable about facing the day.
However, if you don't use the right foundation on acne-prone skin, you can actually wind up clogging your pores and making your breakouts worse – something no one wants.
Checking ingredient lists to make sure a foundation is compatible for your skin type is always important, but it's crucial when you have acne-prone skin. Since acne is caused by excess oil and bacteria building up in the pores, always choose an oil-free formula to prevent additional clogs. You should also make sure that your foundation is non-comedogenic, which m0eans that it doesn't contain ingredients known to clog the pores.
You can even find foundations that contain ingredients that help fight acne. Look for formulas with salicylic acid, a beta hydroxy acid that helps exfoliate the pores so dirt, oil, and bacteria can't build up and lead to breakouts. Foundations that contain bentonite clay can also help acne-prone skin because the clay helps removes excess oils and impurities from the skin to help prevent blemishes.
If you're still unsure about what foundation to use on your acne-prone skin, here are six great options that can help boost your confidence and improve the condition of your skin.
Clinique Acne Solutions Liquid Makeup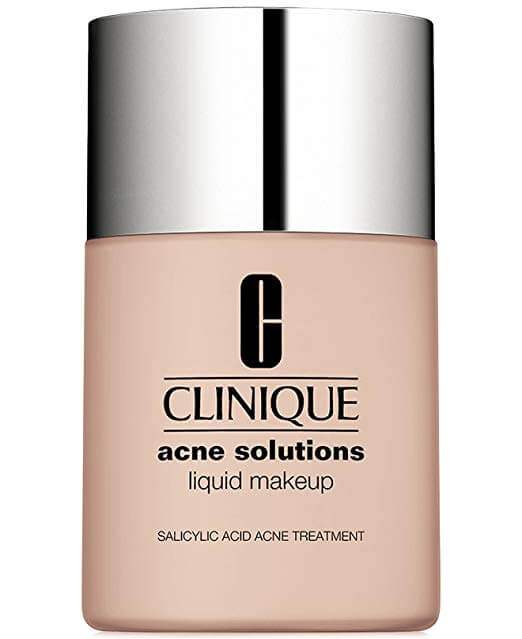 This lightweight, oil-free formula doesn't just look fresh and natural on the skin; it contains salicylic acid to help fight acne as it hides it. Available in 10 shades, the foundation is perfect for neutralizing the redness from blemishes and covering up post-acne scarring. Check on Amazon.
Hourglass Immaculate Liquid Powder Foundation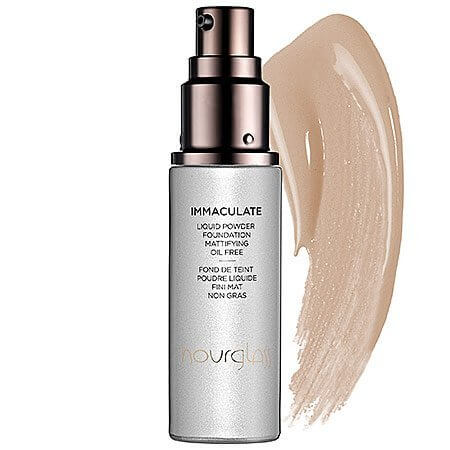 Hourglass' unique liquid-to-powder formula helps ensure that skin stays shine-free all day by absorbing excess oil. But the foundation is also oil-free so it won't clog your pores and contribute to breakouts either. Available in 16 shades, it boasts full coverage too, which means you don't have to worry about any redness peeking through.  View details.
Neutrogena SkinClearing Oil-Free Makeup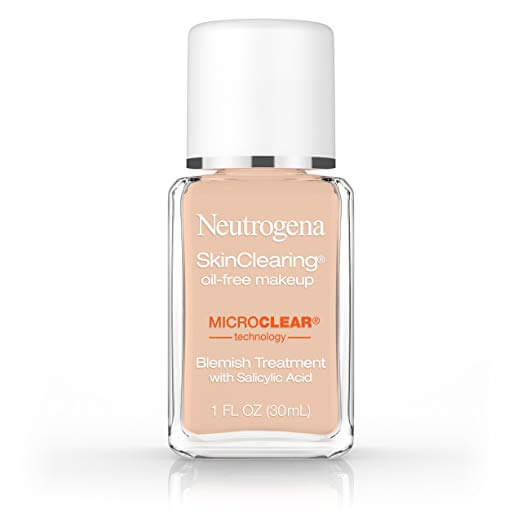 Neutrogena's formula boasts its patented MicroClear® technology, which includes salicylic acid, and doesn't just help treat existing blemishes, but prevents future breakouts as well. The oil-free foundation also helps control shine and provides excellent coverage to hide redness and post-acne scarring. Available in 12 shades, the formula also has a natural finish that doesn't look cakey or blotchy on acne-prone skin. Check the price on Amazon
Miracle Skin Transformer Acne Control Tinted Enhancer
This unique light-weight formula doesn't provide the coverage of a traditional foundation, but it helps color-correct and conceal blemishes so your skin appears more even and clear. The smooth, matte finish also gives your complexion a natural look, while salicylic acid and anti-microbial peptide-10 help reduce the appearance of current and future breakouts. Available in 5 shades, including a translucent version that works well as a primer or nighttime treatment, the tinted treatment also allows skin to breathe. Check here.
Lancome Teint Idole Fresh wear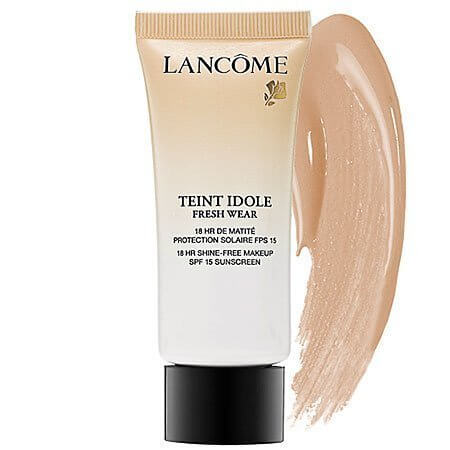 Lancome's non-acnegenic, non-comedogenic formula is dermatologist tested, so it's a good fit for acne-prone skin. Available in 7 shades, the lightweight foundation helps conceal blemishes and other imperfections and helps keep skin shine-free all day long. Buy from Amazon.
Becca Perfect Skin Mineral Powder Foundation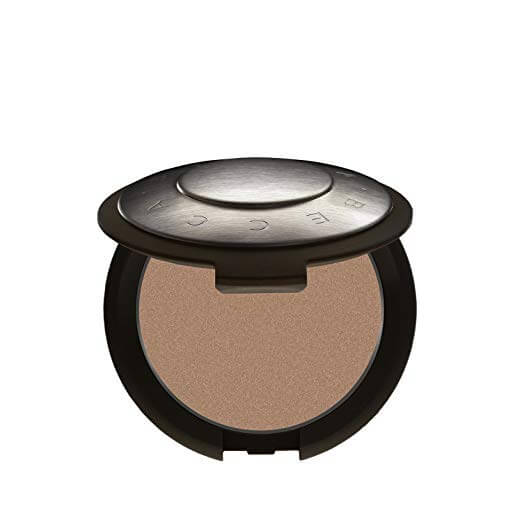 Mineral foundations are usually a good match for acne-prone skin, and Becca's formula is on exception. Free of oils, fragrances, dyes, talc and other skin irritants, it won't contribute to breakout issues. Available in 15 shades, the lightweight foundation delivers natural coverage that's water-resistant and stays fresh all day. Available in Amazon.